My number one goal last year was to write more words. While I did finish a couple of crucial projects, I'm still not happy with my productivity. I had the "I don't wannas" more than I should have. I had some huge writing months - I wrote a 70K novel in about 45 days. But I also had months of mediocre days and far too many big fat goose eggs.
Then my friend Diana Castle posted about "
Don't Break the Chain
" and it really resonated with me. I've done the 500 words a day goal before, but as soon as I finish the book, I end up taking time off, and inertia is hard to battle. With the chain goal, I write every single day. Whether it's 100 words or a 1000. Line edits or new words. I have to do something with writing every single day.
So far, I've kept the chain going in 2014 with writing every day. Is it working? Well, I've finished a novel, got over 40K new words, polished and submitted the book, and finished print galleys on another. Not bad, huh?
Who knows, maybe I'll use this chain idea for exercise too.
Hmmm. Well. Maybe let me get the next book done first. *laughs*
Now I'm off to check off my chain for the day!
~ * ~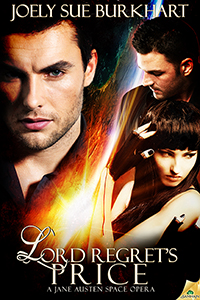 Joely Sue Burkhart has always loved heroes who hide behind a mask, the darker and more dangerous the better. Whether cool, sophisticated billionaire, brutal bloodthirsty assassin, or simply a man tortured by his own needs, they all wear masks to protect themselves. Once they finally give you a peek into the passionate, twisted secrets they're hiding, they always fall hard and fast. Dare to look beneath the mask with delicious BDSM in a wide variety of genres with Joely on her
website
,
Twitter
and
Facebook
. Be sure to check out her
free reads
!